Ok all of you loyal blog followers and stalkers — help me out here!!
A local magazine call The Parent Guide – contacted me about a getting listed with them and submitting images for the 2010 cover! YAY!
This small magazine is given out to expecting and new moms EVERYWHERE, Obstetrician offices, general practices, midwife offices, hospital OB ward orientations, local daycares, preschools….you name it!
To be on the front cover, with a photo credit in the inside cover, and $1800 in advertising with them for the whole year — this could be HUGE for me, and really launch my photography career.
PLEASE….I am BEGGING YOU…PLEASE VOTE EVERY DAY!
Go to the website address: http://www.parentguide.ca/index.php?page=105
and click on the New Parent Resource Guide and choose the following cover entries: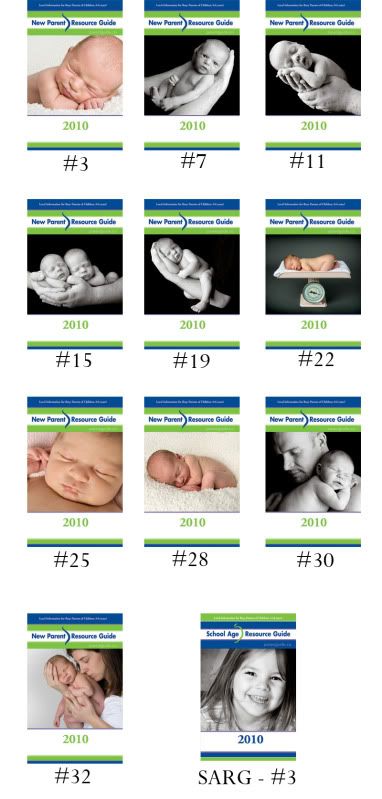 You may vote for as many covers as you like, once a day per email address. If you are a previous client and your baby is featured, please pass this along to YOUR family and friends as well!
Thank you so much for voting!!